---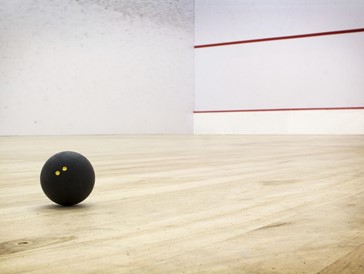 Squash
The Fit Lab squash facility is recognised as one of the best in Dubai, featuring two glass-back stadium courts set in comfortable and spacious surroundings. It provides the ideal venue for the many member and inter-club competitions that are organised on a frequent basis to accommodate all playing levels.
Our Squash Membership is the perfect way to enjoy unlimited squash all year-round.
Learn more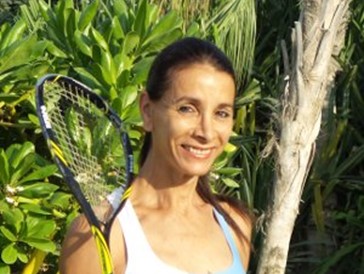 Nicky Harradine
Squash Coach and Personal Trainer
Nikky has been coaching and training juniors, teenagers, ladies and men for the past twenty years in the UAE. She represented the National Team of Cyprus, her mother's country for six years, winning gold and silver medals. She was captain and player in the men's League (2nd division) for fifteen years in Dubai producing winning teams.
Nikky is the founder of the Dubai Ladies Squash league and continues to run it to date. She has taken many courses in fitness, speed, power, agility and functional & mobility training and has been running fitness bootcamps since 2005. In 2012, Nikky became a group exercise instructor. Nikky has the knowledge and experience to give you an all round physical work out whatever it may be! 
Elite Squash
Elite Squash CEO Neil Young decided to use his knowledge and passion to promote the game of squash in his hometown of Dubai, UAE by partnering with renowned squash player and coach Hadrian Stiff who is coach to World No.1 Mohamed El Shorbagy. Brought to Dubai in 2015, Elite Squash is committed to building a vibrant squash community by providing exciting and cutting edge coaching, camps, tournaments, leagues, and events. 
For more information on Elite Squash, please visit elitesquash.ae