---
FitLab at Emirates Golf Club provides a premium range of experiences, boasting not only state-of-the-art fitness equipment in it's resident gym, but an extensive variety of health, fitness and leisure facilities to rival any guest expectation. 
Explore our range of offers below
---
FITLAB GYM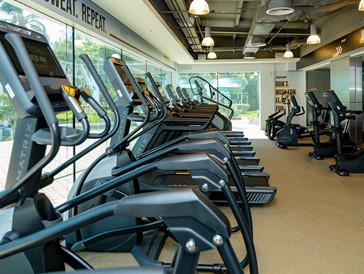 The FitLab gym at Emirates Golf Club provides users with the highest of quality equipment and machinery from our Matrix Partner. From a range of cardio machines, free weights and resistance machines, all situated within our motivating and spacious environment, all guests have the opportunity to reach their goals and test their abilities. 
FITLAB OPENING TIMES
6AM - 10PM
---
PERSONAL TRAINING
To compliment our FitLab gym, our team of qualified instructors ensure safe and effective use of the equipment to help you meet your individual goals. If it's the extra motivation you need, secure personal training and nutritional advise to cover all your fitness goals and ambitions. From fitness assessments, gym orientations, to personalised packages, our team are on hand to get your moving and more confident in the gym!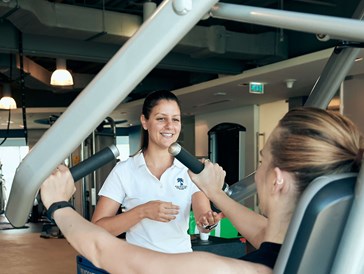 Click here to learn more about our Personal Training offers
---
FITNESS CLASSES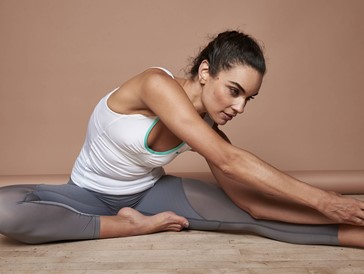 FitLab boasts an extensive range of fitness classes that are sure to get anyone to work up a sweat or to become more mindful and centered through our host of wellness offers. From children's fitness to adult group classes, there is something for everyone, and our host of Partners excel in ensure that everyone achieves their goals with sets of group and individual packages, as well as opportunities to socialise and join a wider community of health and fitness enthusiasts. 
---
POOL & LESSONS
The luxury-style swimming pool at FitLab offers guests with a range of sun beds and dining tables to ensure you're able to embrace your day and be as relaxed as possible. Enjoy a day pass or revel in our membership offers that allow you enjoy seven days a week with friends and family. Whether you just want a few hours of sun or indulge in our Pool Bar menu, it's the perfect day out. 
We also offer adult and kids swimming lessons with our Elite Sports Academy partner. From individual instruction to group classes, click here to explore our offers.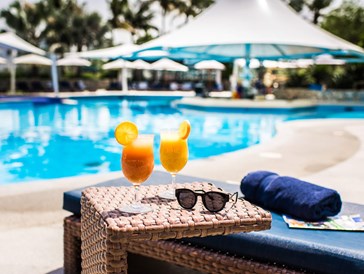 FITLAB POOL OPENING TIMES
7AM - 8PM
---
RAQUET FITNESS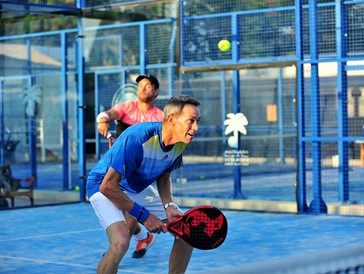 FitLab at Emirates Golf Club work with exclusive partners and offers a range of facilities to increase your ability and skills within Padel Tennis, Tennis and Squash offerings. Our instructors provide the very best in providing you with the instruction and motivation you need to grow your skills and be part of a wider community. From lessons to friendly competitions and clinics, as well as membership opportunities, all ages and abilities are given the chance to excel and become more confident on the courts. 
---
LEISURE & WELLNESS
At FitLab we believe that unwinding and relaxing is just as important as getting your sweat on. Our two wellness facilities focus on rejuvenating and uplifting yourself through a host of massage and beauty offers. Our SensAsia Urban Spa provides the very best in massage and wellness therapies to ensure you feel your very best.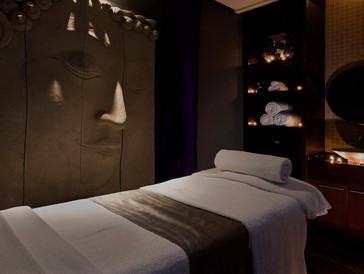 ---
UPANDRUNNING REHABILITATION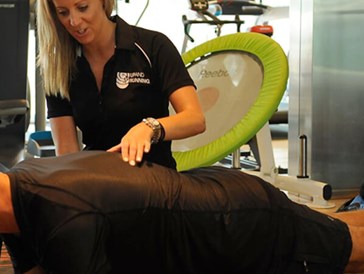 Whether it's golf, tennis, paddleboard or any other sport, the UPANDRUNNING physiotherapy and rehabilitation team at FitLab can increase your strength and flexibility to help you excel at your game.
Physiotherapy, Osteopathy and Rehabilitation Services are available at the Rehabilitation Center. Together with the full array of sports medicine and rehabilitation services offered at the UPANDURUNNING Jumeriah Clinic –they've got your injury covered.
---